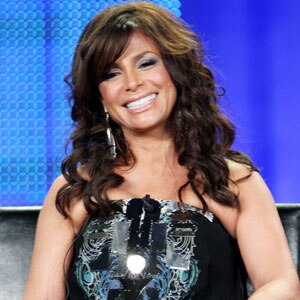 Frederick M. Brown/Getty Images
Leaving American Idol has turned Paula Abdul into the belle of the ball! Not only is Nigel Lythgoe trying to talk her into a gig on So You Think You Can Dance, but we just learned at the Television Critics Association press tour that ABC boss Steve McPherson would love to get her a job on Dancing With the Stars.
If Paula signed on to DWTS, would she be a judge, a choreographer or a dancer? Here's the dish from today's press tour:
According to McPherson, "I was shocked by that decision [to let Paula go from Idol]. We would love to have her on Dancing, as a contestant, participant or judge. I think she's a huge talent. I think there's a lot made of her in terms of who she is." We're pretty sure "who she is" is code for "crazy and strung-out," but McPherson says "but there's a sensitivity and an emotion to her that balances out Idol, and we'd love to have a piece of that."
What role would McPherson pitch if Abdul were interested? He told us, "We have no formal plans...I think all possibilities are open. Really, it will depend on where her head is at."
McPherson also said that they were "friends from way back" and that she sound "good" he called her after the news broke that she was leaving Idol. According to the Los Angeles Times, "friends from way back" is also code, this time for "we once dated."
Ooh-la-la!
What show should Abdul do next? Post in the comments!