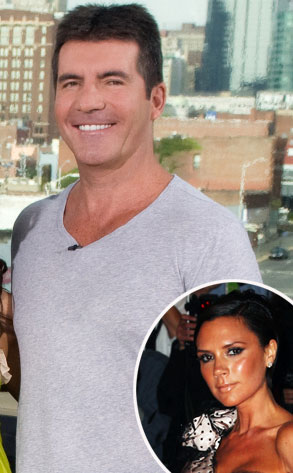 Simon Cowell, Victoria Beckham Michael Becker/ Fox, Stephen Lovekin/ Getty ima
Less than 48 hours after the news broke that Paula Abdul is leaving television's biggest show, producers are already dancing on her grave filling her seat.
If you wanna be crowned American Idol, you'll have to zigazig ah.
Posh Spice herself, Victoria Beckham, will be joining the judges table, her rep confirms to E! News.
However, unlike Kara DioGuardi, Becks won't be stuck between Simon Cowell and Randy Jackson permanently. Word is, her arrival to the talent show will only be a "one-off appearance." Between her fashion line, her adorable trio of sons, her hottie hubby and walking around in 4-inch heels looking fierce, the 35-year-old is very busy.
Think this is a good idea? Who else would you like to see square off with Simon?
[
Source
]